As the storm intensifies, CompassCare is committed to continuing to serve women with compassion and courage. Below is an email, recently received from a former patient. It has been lightly edited to protect the patient's privacy.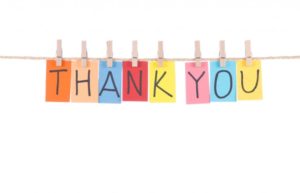 Hi, I am writing to thank your organization and especially an employee named "Tammy." A little less than four years ago, I came into your Rochester office alone, scared, pregnant and wanting an abortion. Little did I know I would soon be meeting a woman that would change my life.
Earlier that same morning I had an appointment with Planned Parenthood for an abortion. I arrived at my appointment only to be told that my insurance wouldn't cover the procedure. I would need to pay about $500 I didn't have. I was frantic!!! I looked online and called any place I could find that might help me. My last call was to CompassCare. The lady I spoke with told me to come right in. That's when I met Tammy. She was so caring and understanding and nonjudgmental that I felt immediately comfortable explaining my situation. I told her that I was in a bad relationship and also that I was four months 'clean' but on medication that could harm the baby. I was so scared to bring a baby into that craziness. Tammy however reassured me that it was possible.
To continue reading at CompassCare's website, click
here
!